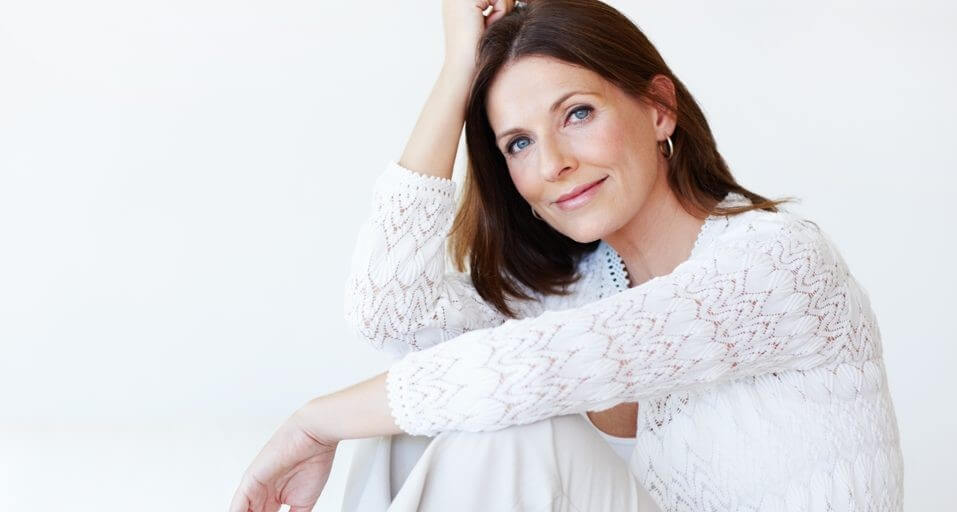 Women over 40 can finally celebrate a solution for their aging skin! Emepelle® has introduced a breakthrough skincare innovation designed to restore the natural radiance Estrogen Deficient Skin loses as a result of perimenopause and menopause. Estrogen plays a vital role in helping skin retain moisture, increase levels of collagen, and maintain skin thickness. The reduction of this hormone during the aging process has a negative impact on the health of the skin.
As women age and go through menopause, estrogen levels throughout the body naturally decline. This decrease in estrogen leads to Estrogen Deficient Skin (EDS), which accelerates collagen loss and visible signs of skin aging. According to a study in Modern Asthetics®, 30% of the skin's collagen is lost within the first five years of menopause with each subsequent year,  2.1% of the skin's collagen is lost. In addition to negatively affecting skin health, low estrogen also causes visible changes in the skin's appearance. Outward signs of EDS include dryness, dullness, thinning, and increased fine lines and wrinkles.
Mature skin needs specialized attention beyond moisturizers and anti-aging creams. Emepelle, with exclusive MEP Technology®, helps address collagen loss and to restore the natural functions of EDS.  MEP works only on skin cells and does not contain estrogen, giving you the benefits of Emepelle without the systemic risks associated with products and treatments that contain estrogen and other compounds. With benefits provided exclusively for the skin, this innovative ingredient is clinically proven to effectively help improve skin dryness and dullness while reducing the appearance of fine lines for healthier, more youthful-looking skin.
After 14 weeks, clinical studies show that women who used this innovative skincare line experienced fantastic results:
54% showed improvement in skin hydration
39% showed improved luminosity
64% noticed a reduction in wrinkles
93% agreed that Emepelle improved the appearance of their skin
While other skincare products can help improve visible signs of aging, only Emepelle® with MEP Technology® addresses the root cause of the accelerated aging and can restore the natural radiance skin loses over time. Even if you're taking your antioxidants daily, using the proper skincare routine, applying daily sun protection, eating healthy, and drinking enough water – you still won't look your best if you're missing the estrogen factor due to perimenopause or menopause. By adding  Emepelle®  to your daily wellness routine, you'll be providing your skin with a non-hormonal solution clinically proven to help improve the appearance of Estrogen Deficient Skin.
If you're ready to slow the hormonal effects of aging and restore your skin to its youthful appearance, contact the knowledgeable staff at Radiant Dermatology to ask about Emepelle® products today! Dr. Amanda Friedrichs and the professional staff of Radiant Dermatology are ready to help you achieve your skincare goals. To learn more, visit us online, call us (815) 981-4990, or visit us on Facebook.