Let's talk about sunscreen- more specifically, daily sunscreen use. This is something that many of my patients and many Americans neglect. In years past, people would only apply sunscreen if they were going to the beach or if it was a particularly sunny day. We now know that only applying on sunny days is not enough. The American Academy of Dermatology recommends that you wear sunscreen every day you will be outside, even if it's winter or cloudy. They recommend a water resistant, broad-spectrum sunscreen with an SPF of 30 or higher.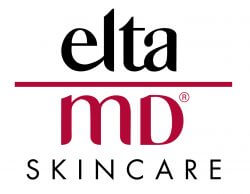 Finding and using a sunscreen up to the AAD's standards is not as hard as it sounds. One of our favorite lines to recommend is EltaMD Sun Care products. EltaMD carries sunscreens that exceed the AAD's recommendations and come in varieties to match your specific skin type. Their sun care products also offer FDA approved measures to reduce your risk of developing skin cancer and prevent early skin aging caused by UV rays.
Radiant Dermatology carries EltaMD Sun Care products with different SPF levels, application techniques, and for different skin types.  Schedule a consultation with Dr. Amanda Friedrichs to learn more about skin protection and find out which sunscreen products will work best for you.