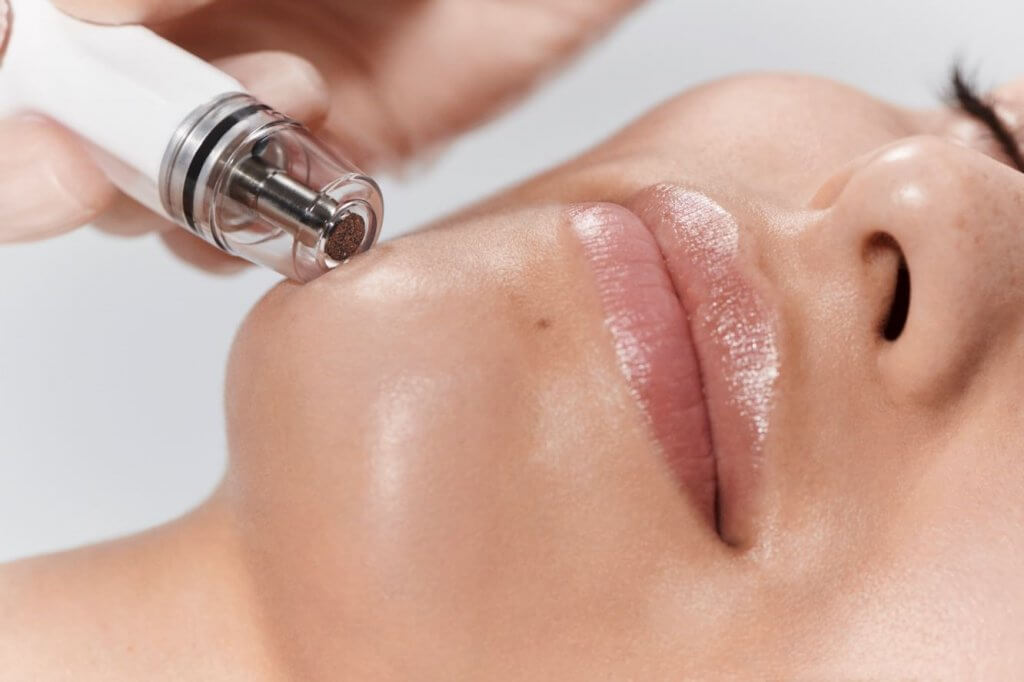 Here at Radiant Dermatology, we're all about providing you with the best services possible so that not only your skin looks its best, but you also feel your best. While each person comes in with different needs and concerns, our DiamondGlow DermalInfusion targets a variety of skin problems that leaves everyone with luminous and nourished skin.
The DiamondGlow DermalInfusion is a treatment which gently removes the dead outer protective layer of skin by using hydrodermabrasion to exfoliate the skin with a diamond tip, which gives the treatment its "DiamondGlow" name. In conjunction with each other, these treatments allow your specialist to infuse products into your skin that are suited for your specific skin needs. DiamondGlow DermalInfusion uses no harsh chemicals during the short, 30-minute procedure, and has zero downtime or pain. This treatment is beneficial for patients of a variety of ages as it improves the appearance of things such as:
Fine Lines and Wrinkles
Roughness and Dryness
Dark Spots and Discoloration
Dull and Congested Skin
After your treatment, we promise your skin will appear brighter, healthier, clearer, and more even in tone. Since the treatment is only done by licensed skin care professionals, you are guaranteed a high-quality and personalized session that poses minimal risks or side effects to you. To keep your skin looking its best, we recommend 3-4 treatments 2 weeks apart to start, and then scheduling appointments every 2-3 months to keep up the maintenance of your skin. Of course, you should always discuss with your skincare professional whether or not the DiamondGlow DermalInfusion treatment is right for you and your skin needs, to make sure there are no immediate concerns or risks.
Radiant Dermatology has been serving the Sycamore and Dekalb areas of Illinois with expert-level services that leave all of our clients satisfied, no matter what their skin needs. For more information, visit our website for our full contact information, hours, and location. Contact the knowledgeable staff at Radiant Dermatology to ask about DiamondGlow DermalInfusions today!