After seeing amazing transformations in our patients, we wanted to highlight a truly fabulous service offered at Radiant Dermatology. CoolSculpting® is a non-invasive treatment that removes fat cells from the body with quick, visible and long-lasting results. With the CoolSculpting procedure, fat cells are frozen, naturally metabolized, and then removed from body without damaging the surrounding tissues.
CoolSculpting has several benefits over other body sculpting treatments such as a quick recovery time and actually removingfat cells from the body rather than just shrinking their size. The specialists at Radiant Dermatology are able to use the system to target the most challenging areas of the body including the abdomen, love handles, bra bulge, inner thighs, outer thighs and double chin. When you visit Radiant Dermatology for a treatment, you'll be able to relax in a private treatment room with access to wifi and TV. Many patients read a book, work or take a nap during treatment. Plus, the procedure typically only takes an hour of your time, allowing you to fit CoolSculpting® comfortably into your busy schedule.
If you're interested in this astounding procedure, schedule a consultation with Radiant Dermatology, the only local provider of CoolSculpting® technology. Dr. Amanda Friedrichs and the professional staff of Radiant Dermatology are ready to help you achieve your goals.
Before & After Photos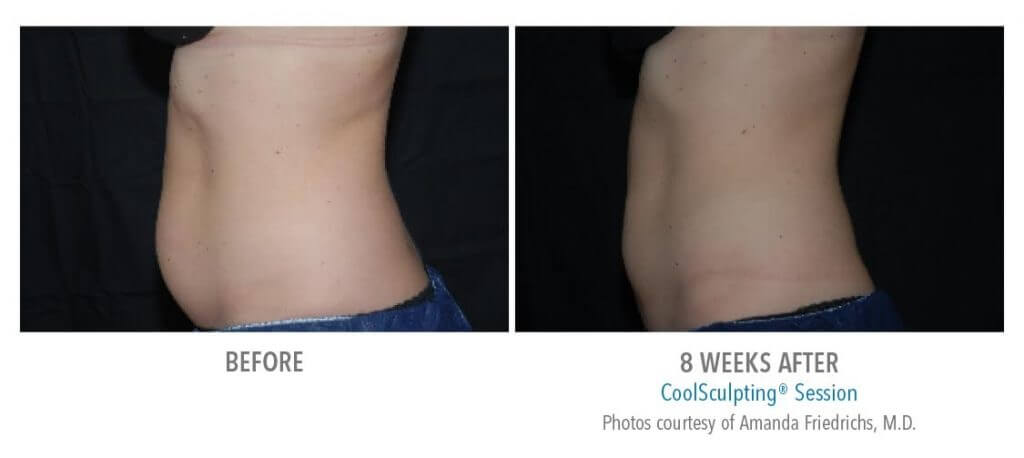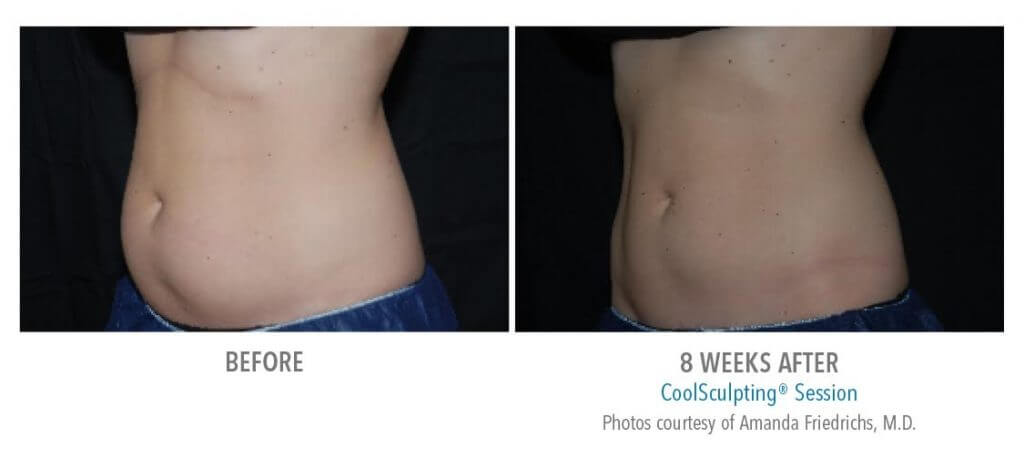 Schedule a consultation with Dr. Friedrichs to find out what treatments are right for you.
CONTACT RADIANT DERMATOLOGY TODAY!
Radiant Dermatology
(815) 981-4990
1740 Mediterranean Dr. Unit 102
Sycamore, IL